Police Chiefs' Association
of Bucks County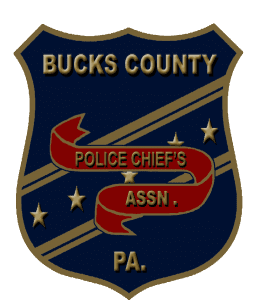 The Police Chiefs' Association of Bucks County was organized in 1952. The Association's goal was to foster and facilitate cooperation, partnerships, and professionalism among the law enforcement executives and agencies throughout Bucks County and their professional peers throughout the State of Pennsylvania. The Association has promoted progressive policing philosophies and professional standards designed to prevent and detect criminal activity and the identification, apprehension, and treatment of offenders in order to better serve and protect the citizenry of Bucks County.
In order to meet these goals, the Association sponsors training for both police executives and law enforcement personnel of all ranks.
The Association conducts fundraising events throughout the year to support its mission, including fundraising by professional telemarketing firms.
Although our neighborhoods and technology have changed dramatically since the Association's foundation, its commitment to our members, community, and goals have remained steadfast.
The Association would like to thank the residents and corporate supporters for their continued patronage. That support enables the Association to continue its mission and provide high-quality training and educational opportunities to the current and future law enforcement leaders of Bucks County.
Daniel J. Friel
Chief of Police, Warrington Township Police Department, and President of the Police Chiefs' Association of Bucks County
Friel follows in the footsteps of a long line of law enforcement leaders at the helm of this organization. (See the full list of past presidents here.)
POLICE CHIEFS ASSOCIATION
OF BUCKS COUNTY
OFFICERS
2023
PRESIDENT
Daniel J. Friel
Chief of Police, Warrington Township Police Department
FIRST VICE PRESIDENT
Joseph C. Bartorilla
Chief of Police, Middletown Township Police Department
SECOND VICE PRESIDENT
Frederick A. Harran
Sheriff, Bucks County
SECRETARY
Mark F. Schmidt
Chief of Police, Upper Makefield Township Police Department
TREASURER
David A. Mettin, Chief of Police
Plumstead Township Police Department
SERGEANT AT ARMS
Richard J. Ficco
Chief of Police, Richland Township Police Department
CHAPLAIN
Steven Mawhinney
Chief Ranger, Bucks County Rangers
SOLICITOR
Richard Hale Pratt, Esquire
Some of Our Current Initiatives
Narrow-Banding Project
We are an integral part of the communications advisory board, in response to the FCC mandate, working to ensure that all officers have a stable platform from which to broadcast, with no dead spots in county coverage.
Fighting Domestic Abuse
We spearheaded a records management sharing project, working with the Network Against Domestic Abuse. We successfully obtained several grants to facilitate that effort.
DNA Project
Details to come…